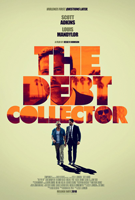 Release 2018
Genre Action
Like/Dislike
Director: Jesse V. Johnson
Writers: Jesse V. Johnson, Stu Small
Stars: Scott Adkins, Michael Paré, Tony Todd
IMDB:http://www.imdb.com/title/tt7448180/

A classically-trained martial artist (Adkins) goes to work as a debt collector for the mob. The job seems easy enough, until one "client" pulls him into a situation deeper than could ever be expected. Also starring Louis Mandylor, Michael Pare, Tony Todd and Vladimir Kulich. Directed by Jesse V. Johnson.
Comments for video: Survival Code