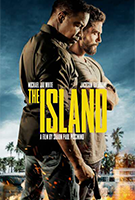 Release 2023
Like/Dislike
Director: Shaun Paul Piccinino
Writers: Michael Caissie, Philippe Martinez
Stars: Michael Jai White, Gillian White, Jackson Rathbone, Edoardo Costa, Wayne Gordon
IMDB: https://www.imdb.com/title/tt21853596/

When his brother is killed, LAPD officer Mark (Michael J. White) leaves the city to return to the island he grew up on. Seeking answers and ultimately vengeance, he soon finds himself in a bloody battle with the corrupt tycoon who's taken over the island paradise.
Comments for video: Survival Code