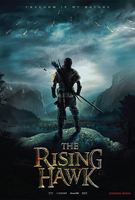 Release 2019
Like/Dislike
Director: Akhtem Seitablaev, John Wynn
Writers: Rich Ronat, Yaroslav Voytseshek
Stars: Tommy Flanagan, Robert Patrick, Alison Doody, Poppy Drayton, Alex MacNicoll
IMDB: https://www.imdb.com/title/tt7439064/

The Mongol Empire had grown to the largest the world had ever known. It's armies now laid siege to much of Eastern Europe. A small village fights for freedom in the frontier landscape of the Carpathian Mountains.
Comments for video: Survival Code