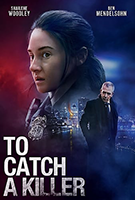 Release 2023
Like/Dislike
Director: Damián Szifron
Writers: Damián Szifron, Jonathan Wakeham
Stars: Shailene Woodley, Ben Mendelsohn, Jovan Adepo, Ralph Ineson, Richard Zeman
IMDB: https://www.imdb.com/title/tt10275534/

Baltimore. New Year's Eve. A talented but troubled police officer (Shailene Woodley) is recruited by the FBI's chief investigator (Ben Mendelsohn) to help profile and track down a disturbed individual terrorizing the city.
Comments for video: Survival Code